Alaska ATV, Jet Ski Insurance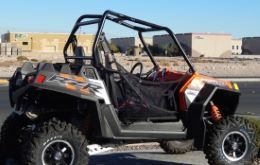 At APIA Insurance, we can provide insurance coverage for your ATV, Jet Ski, or off-road vehicles in all cities throughout the states of Alaska, Georgia, Nebraska, and Nevada. Off-road vehicles can be fun but you need to make sure you have the right protection in case of damage or loss. This coverage has similar policies to auto and motorcycle insurance, so having an ATV professional assist you in picking the right policy is essential.

We can help you find the right coverage for your special vehicle to protect your investment depending on the vehicle type. Our insurance professionals can work with the carriers and their special requirements for ATV insurance. Fill out our quote form or call us toll-free at 1-800-890-5563 or you can call or visit us directly at the location that is most convenient for you, and we will assist you in finding the right coverage at a competitive rate.