Anchorage, Fairbanks & Juneau Builder's Risk Insurance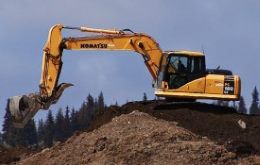 During the course of construction, Alaska contractors, whether large or small, have different risks. Therefore, contractors throughout Alaska need a professional insurance agent to determine those risks. Alaska Pacific Insurance Agency has been helping many contractors and builders to assess these risks and insurance needs.

A builder's risk policy protects builders and contractors from losses to property and financially in the event of an incident. Losses may occur to the property or structure but may include the materials used on the job site. Our agency can help protect you in the event of a fire, flood or theft. You may also opt to have addtional coverage in the event of losses due to project penalities or unexpected costs, like taxes.

At Alaska Pacific Insurance Agency, we work as a consultant to determine your insurance needs and risks by evaluating your project with you. Options for a Alaska builders risk policy include:
Policy time frames
New Construction, remodeling & rehabs
Coverage for framing, cleanup, debris
Financial costs due to delays
Project sites and trailers
And more....
Turn to the experts at Alaska Pacific Insurance Agency for your builders risk insurance coverages by filling out our quote form or give us a call today at (907) 222-4633.