About Alaska Pacific Insurance Agency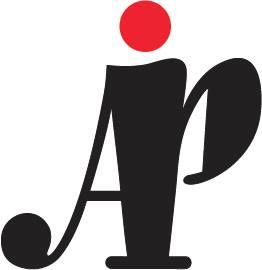 Who is APIA Insurance?
APIA Insurance is an independent insurance agency representing many different insurance companies for your insurance needs. We carefully select our carriers in order to provide you with the best level of service, price and coverage. As independent insurance agents, you have the ability to choose the best carrier for your insurance needs. That is the main advantage to using an independent insurance agency, we work to satisfy your needs.
Established in 1998 APIA Insurance is a full-service insurance agency specializing in all insurance risk. We are the one-stop shop for all of your insurance needs! We have grown to operate offices in Alaska, Georgia, Nebraska and Nevada, and maintain our reputation for delivering personalized service. By choosing APIA Insurance, you are supporting the small business community. Our staff is licensed and ready to quote you!
About the Owner
Tracey Parrish has been the owner and operator of APIA Insurance for over 21 years and has more than 26 years of professional experience in the insurance industry. An avid philanthropist, she enjoys giving back to the community through her not-for-profit organizations, which provide tools and resources to help people reach personal and professional success. Tracey enjoys traveling and quality time with her husband, Averian (who is a Native of Nevad) and family.
Our Mission
Our mission is to provide insurance informationand rescources ethically, efficiently, and with personalized service.
Our goal is to educate and service the cities and communities throughout the states of Alaska, Georgia, Nevada and Nebraska. Through our independence, we strive to educate the community on the best options for their insurance needs. We can provide an assessment of your insurance needs to help you decide which package fits you best.

We are dedicated to providing our customers with the best coverage at competitive rates. Just make one call to our agency, and we can shop your coverage through many top rated companies. With our professional staff, we can be your liaison with the insurance carrier in the event of a claim. We work for you, not the insurance company.

We want you to have a positive overall experience with APIA Insurance. Our professional one-on-one service approach is our #1 priority for all of our insurance clients. Give us a call:
Alaska; 907-278-6900 #4
Georgia; 404-296-1600
Nevada; 702-493-1311
Nebraska and for after-hours service; 1-800-890-5563
Or get in touch using our contact us page or quote form, and we'll be happy to answer any of your insurance questions.